Hey there!
We're enjoying life here in the Seychelles, as you can see, the view's not too bad
Ici tout va bien, comme tu le vois Frankie, la vie est pas trop dure finalement... ;-)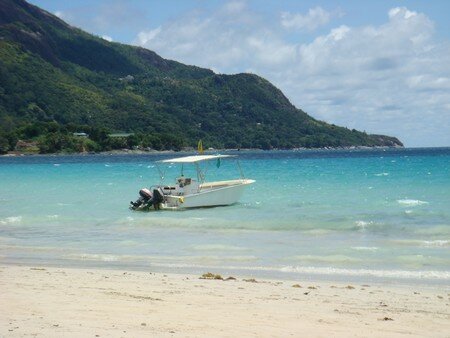 we,ve been snorkelling all day, seen lots of colourful fishes... and now we're off to a nice restaurant... can't stop for more now - not that we have enough of talking to whoever's reading - but internet connection is cr#p!
on a nage au milieu des petits poissons toute la journee, ensuite un petit verre qui va bien, puis restaurant Le Marie-Antoinette! on vous racontera si c'etait bien. ;-)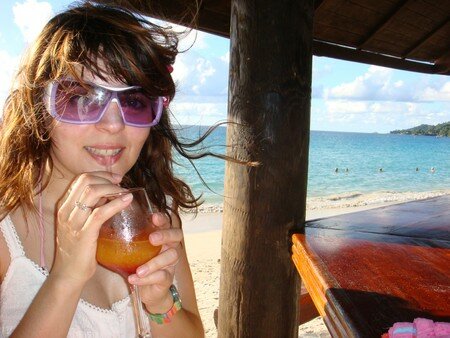 bisous - xxxxxxxxxxx - a bientot!! seeya!