And today, we're off to yet another stunning beach!
Anse Georgette, which our friend and favourite barman John (Chill Lounge in Beauvallon, Mahé) had warmly recommended as his favourite beach, so off we started, early afternoon, and through the Lemuria Resort golf course to reach Anse Georgette (another hilly ride, I'm telling you! but well worth the trouble!

). And if you think the water's too gorgeous to be true, I can assure you there's absolutely no touch-up (apart from a few spots on my face!!

).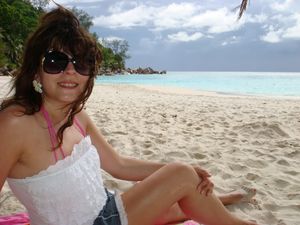 me, me, me, me and the sea!...

...looking right...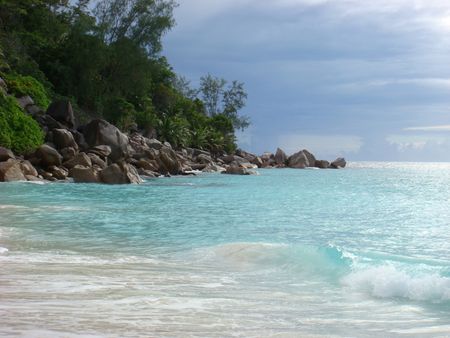 ... looking left (the stark contrast of the threatening skies with the emerald blue water makes its colour even more out-of-this-world, I think!)..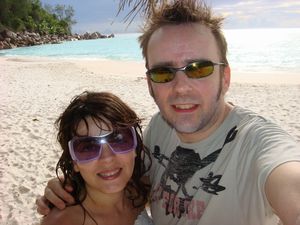 ...and two HAPPY BUNNIES!!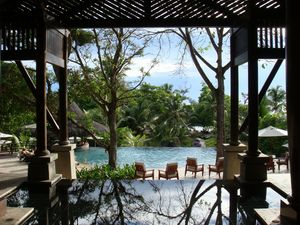 And before heading back to Grand' Anse, a cocktail and a beer at the Lemuria Resort bar, it would've been rude not to!