A snorkelling trip to Félicité Island to try and spot a few turtles!
En avant pour Félicité Island, bien décidés à apercevoir quelques tortues marines...

an A-frame chalet, the whole private island (property of the La Digue Lodge owner) is in the process of being re-vamped to attract even more loaded tourists (betw. 1000-1500€ a night)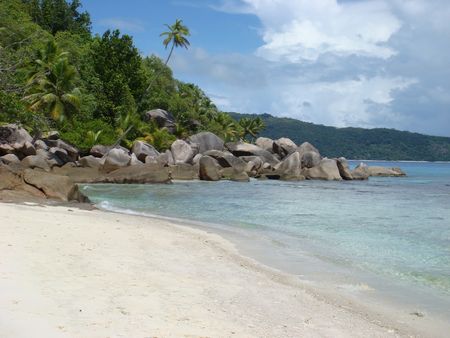 the beach off which we went snorkelling

We could never actually see a turtle in its natural environment, but our guide caught one to show us, before setting it free again.